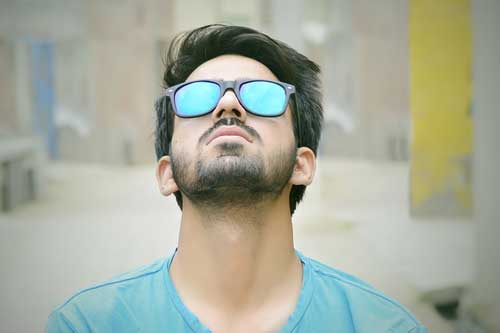 Hair loss is stressful, especially at a young age. If your hair has started falling out increasingly more as each year passes, this can lead to a decrease in self-confidence. Whether it is the result of stress, poor diet, or hereditary issues, losing your hair is a uniquely difficult experience. Enhanced Hair Hair Loss Treatment Therapy represents one of the most recent and encouraging advancements for reversing hair loss. This post will provide a brief overview of the benefits of enhanced hair therapy. If you have questions about the procedure or hair loss in general, we would be happy to take your call.
How do these treatments work?
Enhanced Hair Loss Treatment Therapy involve drawing a patient's blood, using a centrifuge to process the blood so that only the enriched cells remain, and then injecting it back into the patient's scalp. Sports medicine has used these treatments for years to treat injuries to the Achilles tendon, joints and muscles by stimulating stem cells. In the case of hair loss, the injected components prompt inactive or newly implanted hair follicles to enter an active growth phase, causing the hair to start growing again.
Who is a good candidate for treatments?
Enhanced Hair Loss Treatment Therapy has been shown to work for both men and women in the initial stages of hair loss. The best candidates are people who have only recently begun to lose hair.
Enhanced Hair Loss Treatment Therapy is suited for targeting androgenetic alopecia, the hereditary hair thinning that affects both men and women. Experts have suggested that it may also be effective for women with traction alopecia, hair thinning caused by too tight ponytails, and other styles that pull the hair out.
Though treatments promise encouraging results for people suffering from hair loss, unfortunately, it's not suitable for every situation. For instance, people who have lost all hair cannot use this treatment, as it cannot help grow new hair on a bald area; rather, it can only make the existing thin hair thicker by strengthening the hair follicles. There is good news, though. The procedure is non-surgical, safe, and simple to perform. The recovery period is very short, offering extremely reliable and natural looking results.
Is there a recovery period after treatment?
Since the treatment involves a safe non-surgical procedure, there is no need to restrict activity after a treatment. In fact, you can shower, shampoo, and condition your hair normally just a few hours after the treatment. There's no reason why you can't go about your daily routine and participate in athletic activities. Some hair loss sufferers who have opted for treatments have reported some brief mild inflammation noticeable as redness/pinkness and numbness of the scalp. It is best used in conjunction with other treatments like laser therapy; fortunately, laser therapy treatments can also be resumed the next day.
Are there any recent studies?
According to research published in the online edition of the journal STEM CELLS: Translational Medicine, enhanced hair therapy may boost hair regrowth in people suffering from androgenetic alopecia. The study found that "after the third treatment, the researchers found that subjects experienced an average growth of 33.6 hairs per cm2 and an increase in total hair density of almost 46 hairs per cm2 in the areas treated". This study helps to confirm prior studies, which have suggested that there is a positive therapeutic effect of enhanced hair therapy on male hair loss. The evaluation as a hair transplant solution or treatment is critical because there is increasing demand for alternative options to hair transplantation.
Final Thoughts
Hair loss is a serious problem that plagues a large portion of the human population. With all the hair loss solutions being advertised in the market today, it is crucial to know and understand your treatment options to avoid wasting money and time. Although enhanced hair therapy is a relatively new treatment, the results are very promising, offering a new ray of hope for those with hair loss concerns.

https://www.vanscoyhair.com/wp-content/uploads/2017/07/mens-hair-loss-restoration-replacement-ashland-cleveland-ohio.jpg
333
500
vanscoyhair
http://www.vanscoyhair.com/wp-content/uploads/2021/04/hair-loss-treatment-restoration-cleveland-columbus-ashland-ohio.png
vanscoyhair
2023-04-11 16:42:53
2023-07-13 18:45:54
What Are the Advantages of Enhanced Hair Therapy?