For many, hair restoration surgery has been an experience that was life-changing. If you are a good candidate, the procedure can improve your appearance and also your self-esteem and well-being. Before undergoing a hair transplant procedure, it's important to set your expectations realistically as far as what you expect for the end result.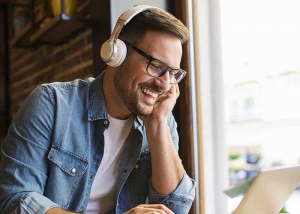 Each individual has a limited amount of donor hair that can be used in a hair transplant procedure. If the donor hair isn't used effectively and efficiently, then the end result won't measure up to your expectations.
Having a number of small surgical procedures to slow down or stop the progression of hair loss may not be the best way to address thinning hair. Patient's who still have a significant number of hairs on their scalp risk experiencing what is known as "shock loss." This is a result of surgical trauma and it causes you to lose some of your remaining hair. It's important for you as a patient to understand if you are a good candidate for a procedure before undergoing a hair transplantation procedure.
Studies have been done and they have come to show that there are five groups of individuals that are considered to be good candidates for hair restoration surgery.
Men and women who have suffered hair loss due to burns and/or trauma
Men and women who have suffered hair loss due to facelifts or other cosmetic surgical procedures
Men who suffer from ongoing hair loss because of androgenic alopecia or male pattern baldness and have been losing their hair for 5 years or longer
Men who understand that, even if they take prescription medicines after their hair restoration procedure, the progression of hair loss may continue. However, they still have realistic expectations about the outcome of the procedure. In some cases, they must continue taking the same medication afterward.
Men who've been suffering from progressive hair loss for a number of years are interested in a restorative procedure that will add more hair to their scalp, and whose pattern baldness has stabilized
Most men and women like to assume they are going to keep their full head of hair. In reality, many of us are going to suffer some degree of hair loss or pattern baldness and that can be because of aging, genetics, or a number of lifestyle factors. We have witnessed many outstanding medical science achievements and advancements that have enabled us to restore our hair through surgical procedures. Those suffering from hereditary hair loss can get the benefits of restoring their hair.
http://www.vanscoyhair.com/wp-content/uploads/2018/12/male-hair-restoration-ohio.jpg
500
700
vanscoyhair
http://www.vanscoyhair.com/wp-content/uploads/2021/04/hair-loss-treatment-restoration-cleveland-columbus-ashland-ohio.png
vanscoyhair
2018-12-20 12:51:14
2022-01-13 11:43:10
Is Hair Restoration Surgery Right for You?