If you are experiencing thinning hair and find more hair in the sink and on your brush than you used to, you've probably scoured the internet for hair loss solutions that will stop your hair from falling out and help you regrow the hair you've lost.  There are a lot of hair loss "cures" out there, and unfortunately, a lot of them simply don't work. And while some topical products work to stop further hair loss, they come with significant side effects and in the long run don't give you the solution you want and need.  But there is one non-surgical, non-invasive hair loss treatment solution that does work, has no known side effects, and is FDA approved to do just what it says:  stop and in many instances regrown thinning hair.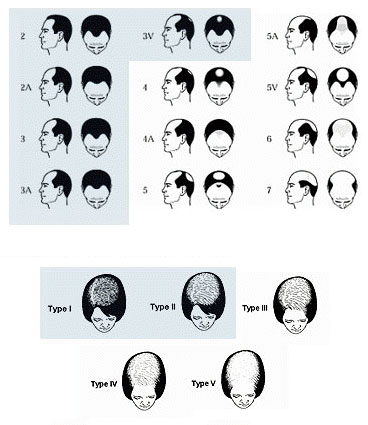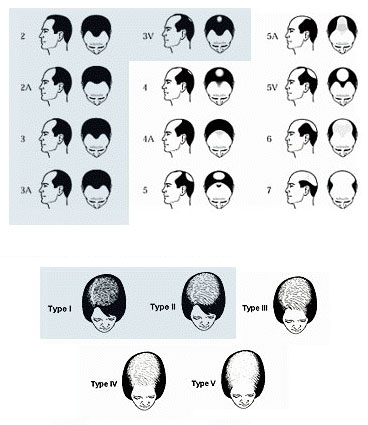 Laser Hair Therapy is clinically tested and FDA approved to stop the progression of hair loss and strengthen weak, thinning hair.  If the hair follicle has completely died, no treatment will cause it to regenerate and grow back. But if the hair follicle is still there, laser hair therapy can help it strengthen and thicken and grow back to a healthy state.  So the sooner you start on a low-level laser hair therapy treatment program, the more likely you are to see the results you're looking for.  Typically, this means that your hair loss should be in it's early stages – stages 1-3 on the Norwood Scale of male hair loss, or Type 1 or 2 on the Ludwig scale for female hair loss.
Laser hair therapy is a non-surgical solution to hair loss for men and women. This extraordinary solutions can restore your hairs volume and hair shaft quality for over 95% of patients.
How Do Laser Hair Therapy Work?
What makes laser hair loss treatment therapy so effective is the use of low level lasers known as cold lasers. The laser light is directed to the scalp and the effect of increasing blood flow and stimulating existing hair growth. Treatment begins with a device placed over the scalp and the low energy light is directed to those areas affected with thinning hair. You should know that the lasers used do not give off any heat to the scalp and there is heat sensation at all. In fact, if your eyes didn't tell you the device was on, you wouldn't know it at all.  Our Laser Hair Therapy clients usually say that they feel nothing at all and are able to sit quite comfortably for the 20 minute treatment.
The Benefits Of Laser Hair Loss Treatments
Men and women in the early stages of hair loss can find that laser hair therapy offers a real solution. It is a safe treatment option with the use of low-level laser light that has been approved by the US Food & Drug Administration for the treatment of Androgenic Alopecia (genetic hair loss).
Some of the Benefits:
Increases the blood supply to the scalp after only one treatment
Stimulates hair follicles
Fuller, shinier, softer, and thicker looking hair
No adverse effects have been reported
It requires minimal time commitment (typically 20 minutes 3-4 times per week)
Increased hair strength and elasticity
Who Is Laser Hair Loss Treatment Suited For?
While this method works for many individuals suffering from the early stages of Androgenic Alopecia, it is not suitable for everyone. A free hair loss consultation with a hair loss expert can determine if you would see any benefits from laser hair therapy treatments in your specific situation. We encourage you to call us to schedule a free, confidential hair and scalp analysis to determine if Laser Hair Therapy is right for you.
https://www.vanscoyhair.com/wp-content/uploads/2021/04/ohio-laser-hair-therapy-treatment.jpg
250
283
vanscoyhair
http://www.vanscoyhair.com/wp-content/uploads/2021/04/hair-loss-treatment-restoration-cleveland-columbus-ashland-ohio.png
vanscoyhair
2018-05-13 12:52:05
2022-01-13 12:05:04
How Laser Therapy Can Treat Hair Loss