Like millions of men, my hair loss was gradual. It started out with just a few strands of hair on my pillow. As time went on, I would find more and more on my clothes as well. Then came a day when I looked at my hairbrush and noticed the amount of hair that had gathered on it. When you suddenly realize you're losing your hair, it is hard to fully accept.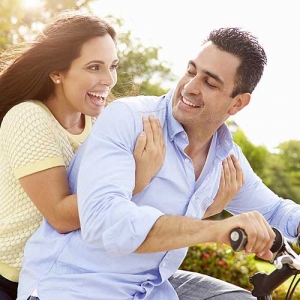 When I noticed my hair was receding, I started doing some research and that is how I came across Van Scoy Hair Clinics. I tried to find out as much as I could about the options available for hair restoration. I started to read a lot on FUE hair transplantation procedure. When I went for a hair and scalp analysis and consultation, I was told that my hair loss was in an advanced stage and topicals wouldn't restore my hair as I wanted. I was told that I was a perfect candidate though for the FUE hair transplant procedure.
On the day of my hair transplant, I had already spoken with the surgeon and felt very confident and even excited. The surgeon was assisted by his staff as he began the process. They move individual follicular units that consist of 1 to 4 hairs each, one an area on my scalp, and it was strategically selected the placement of each individual follicular unit. The hairline was marked out in advance to re-create a look that would be impossible to detect that it wasn't my original hairline.
I was awake during the procedure and I remember being surprised that I wasn't in any pain. Even later that night I didn't feel any discomfort and I was able to get back to doing the things I wanted. The whole procedure time took about a day. My donor area healed quickly and with the FUE transplant, I didn't have the typical linear scar that would have with traditional hair transplant methods.
The FUE hair transplant method is like nothing done before. It is a much more pleasant experience for patients. A skilled surgeon can give you a hairline that is natural-looking and the end result of the transplant gives the ultimate success and patient satisfaction. Hair transplants today, through the FUE method are changing the way hair transplants are performed.
http://www.vanscoyhair.com/wp-content/uploads/2020/02/fue-hair-transplants-men.jpg
500
500
vanscoyhair
http://www.vanscoyhair.com/wp-content/uploads/2021/04/hair-loss-treatment-restoration-cleveland-columbus-ashland-ohio.png
vanscoyhair
2020-02-06 12:28:57
2022-01-13 11:43:24
FUE Hair Transplant: My Hair Is Back!